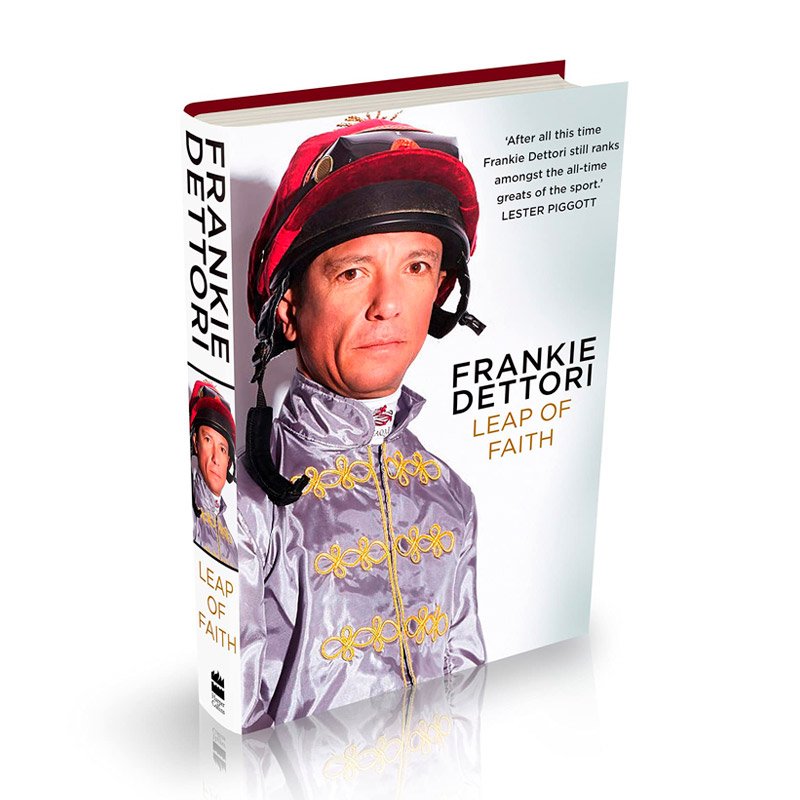 Frankie Dettori Book 'Leap of Faith'
Frankie Dettori's latest autobiography 'Leap Of Faith' was released in 2016 when the world famous jockey reached the grand old age of 50.
Speaking at the time France said, "I wrote my previous book over 15 years ago now, in 2005. At that time, I could simply never have imagined that I would still be in the saddle aged 50.
But more than that I would never have predicted – not in my wildest dreams – the incredible journey I have been on. My life has been a wonderful, extraordinary privilege and, you know, I don't think I would change a thing. Yes, I've had highs and lows – and it's not always been easy – but I feel so incredibly grateful to be where I am today.
It is my love for the sport, for the great horses I have the honour to ride and most importantly, the love for my family who have supported me every step of the way – that have enabled me to take many LEAP OF FAITHS.
"Dettori has been the best thing
that has ever happened to horse racing"
Luca Cumani