FRANKIE DETTORI SWEPT TO VICTORY
IN ALL SEVEN RACES AT ASCOT IN 1996
Frankie Dettori achieved a near-impossible feat when winning all seven races on the card at Ascot in September 1996, including winning the prestigious Queen Elizabeth II Stakes.
A day racing fans will never forget – Frankie Dettori's Magnificent 7. The cumulative odds of these wins was 25,051-1, and earned one lucky punter an incredible £500,000 when Dettori went through the card.
This was a landmark day for British horseracing, and made a hero of Dettori, while stripping stunned bookmakers of millions. He was already a well-known jockey before the Magnificent Seven, but the achievement made him a household name.
On the day that he single-handedly cost the betting industry more than £30 million, it seems fitting that Frankie Dettori's first ride was called Wall Street.
He guided the three-year-old colt home over the mile and a half course to claim his first victory of the afternoon in the Cumberland Lodge Stakes.
At 2/1 odds, this was not the most surprising of Dettori's winners of the day, but it set him up for a day of success.
Diffident had had a series of disappointing results, and it was considered that Frankie Dettori had little chance of victory on the 12/1 shot. However, the Diadem Stakes was run fairly slowly, and this went in Diffident's favour to result in winner number two of the day.
This was the standout run of Diffident's seven career wins, and he was sent to be a stallion in India. He stood at the Poonawalla Stud, at Pune, where he has sired local Guineas and Oaks winners.
"Frankie is a magician in the saddle, a true genius of the turf."
John McCririck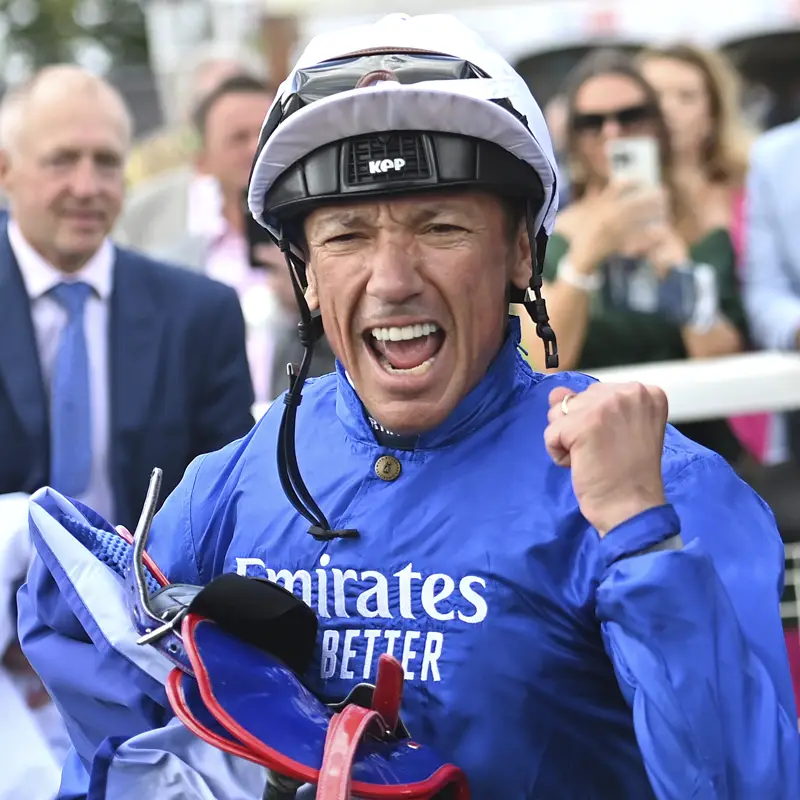 The race came down to a two-way battle between Mark Of Esteem and Henry Cecil's impressive filly Bosra Sham.
Dettori asked the horse for maximum effort with a furlong to go, and passed Bosra Sham and Pat Eddery to claim the third victory in the Queen Elizabeth II Stakes. This win made him the best in Europe that year.
He was later retired to Darley Stud, where he sired Derby winner Sir Percy and top sprinter Reverence.
Another aptly named charge carried Dettori to his fourth win in the Tote Festival Handicap – at a relatively modest 7/1.
The field had 26 runners, and Decorated Hero carried the top weight of 9st 13lb, so Dettori's chances of winning looked slim. Despite this, his luck continued to bound along he pulled off a three-and-a-half length fourth victory.
The horse raced for two more seasons, winning 14 of his 33 races, before finding a home at the British Racing School in Newmarket, where he helped to teach aspiring jockeys.
"Frankie is not just a jockey; he's an entertainer, a superstar, and a true icon of horse racing."
Ed Chamberlin
This was a narrow victory in the Rosemary Stakes, claimed from Dettori's friend and rival Ray Cochrane aboard Abeyr.
Cochrane recalls: "As we pulled up, the horses were very close. I said, 'Is anyone else getting a chance today?'"
Fatefully won once more before becoming a broodmare at Gainsborough Stud.
She produced several foals, including Nassau Stakes winner Favourable Terms.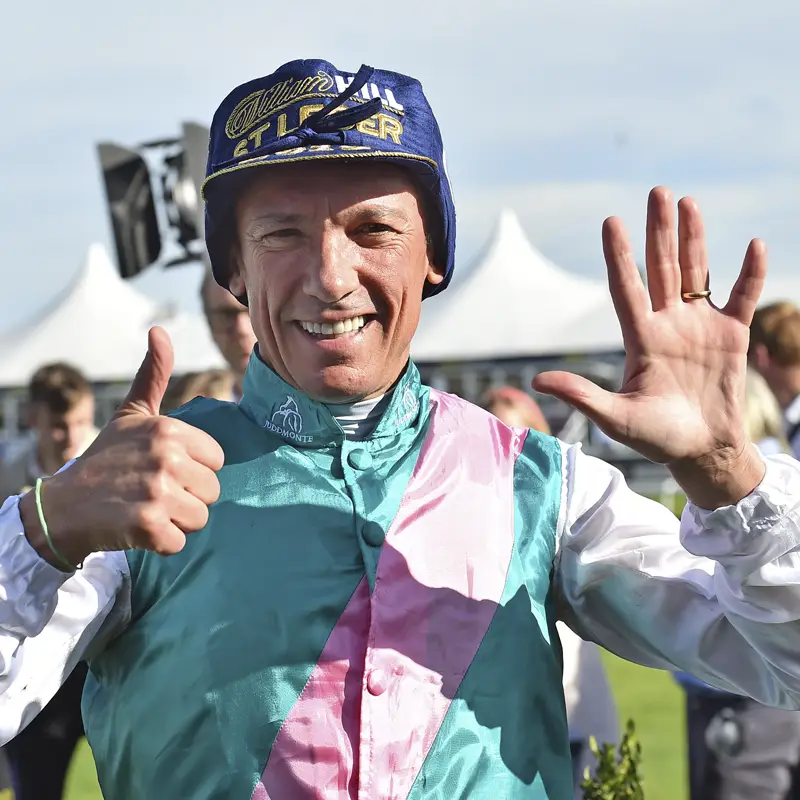 Triumph on Lochangel in the Blue Seal Stakes continued an astonishing afternoon for Dettori as he returned to the winners' enclosure for the sixth time.
This was the horse's maiden two-year-old victory, and she subsequently went on to win the Nunthorpe Stakes at four years old. She was later retired to Littleton Stud.
"When the pressure is on, Frankie Dettori shines the brightest. He's a big-race jockey through and through."
Sir Anthony McCoy
The BBC interrupted its traditional Grandstand coverage to broadcast the live action from Ascot as bookies slashed the odds for Dettori's final mount, Fujiyama Crest.
He set off as 2/1 favourite for the Gordon Carter Handicap, having started the day at 12/1.
Nobody thought the horse would win, especially carrying the top weight of 10 stone, but he held off the fast-finishing Northern Fleet to seal Dettori's place in the history books.