FRANKIE DETTORI ON SCREEN AND IN PRINT
Frankie Dettori's media appearances have been pivotal in not only amplifying his status as a horse racing legend but also in promoting the sport to a wider audience.
Whether it's interviews, talk shows, or guest appearances, his charm and affable demeanour shine through. His ability to articulate the thrill of horse racing, the intricacies of the sport, and his own personal journey within it has made him a sought-after guest in the media world.
Frankie's natural charisma and enthusiasm make him a captivating presence, and his media appearances often serve as a bridge between die-hard racing enthusiasts and the broader public, effectively demystifying the sport for newcomers.
Frankie Dettori's media appearances extend beyond traditional outlets to include social media and digital platforms, where he maintains an active and engaging presence. His use of these modern communication channels allows him to connect directly with fans and followers, providing a behind-the-scenes look into his sporting world and sharing personal insights. This engagement has not only made him relatable and accessible but has also contributed to the sport's contemporary appeal.
Frankie is a natural in front of a camera or microphone and can call upon decades experience making him the ideal interviewee, ambassador, contestant or guest.
To book Frankie or to find out more, please contact his exclusive representative, Howard Kruger at H Talent Management Limited, whose contact details can be found here →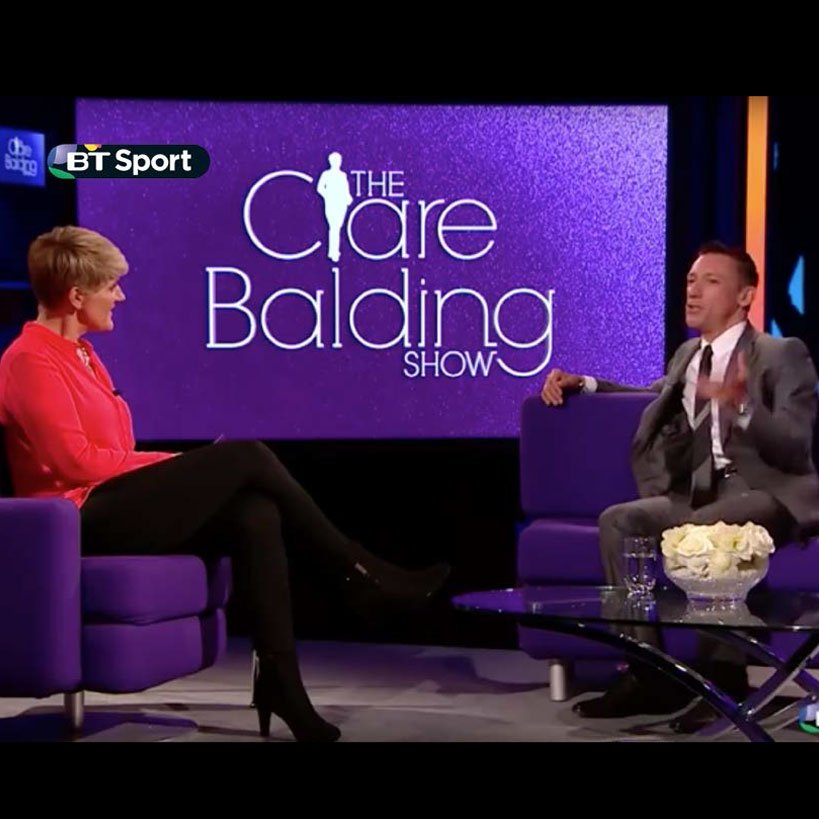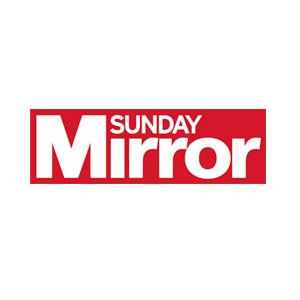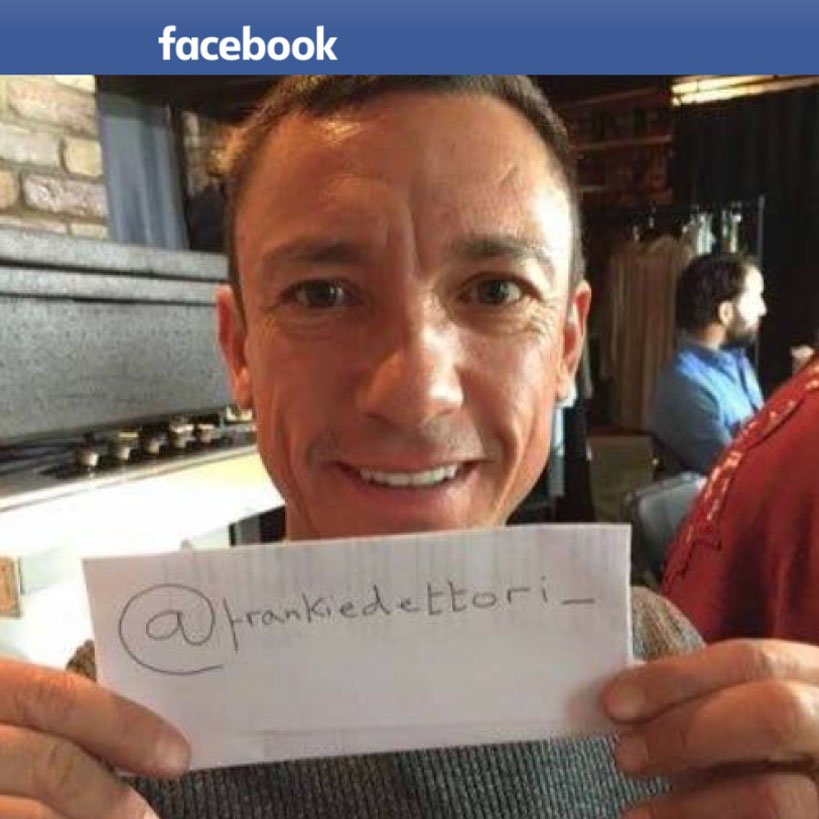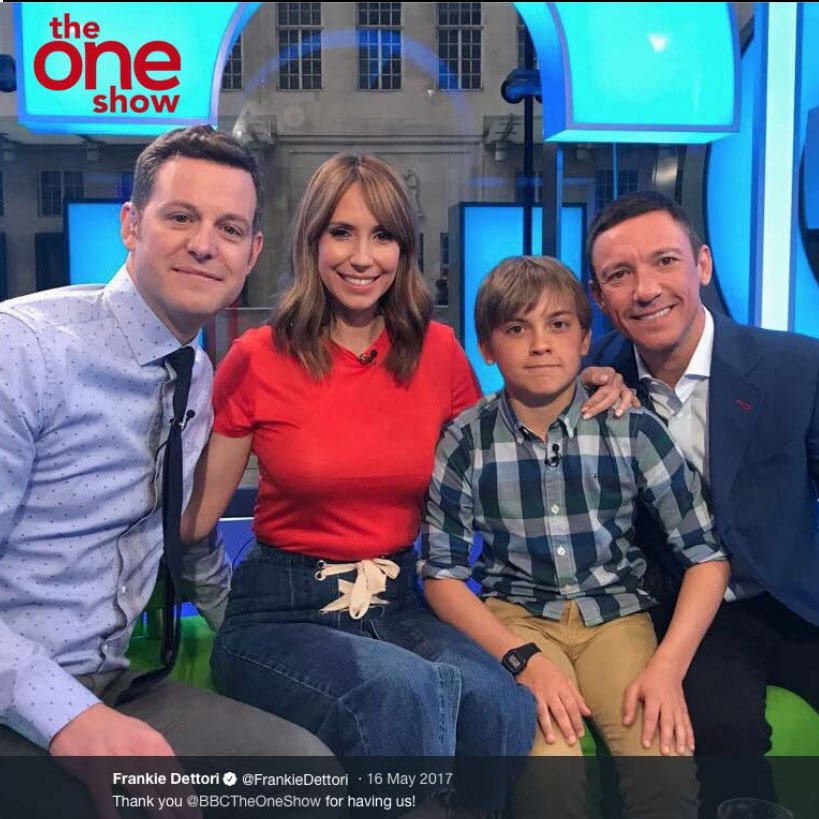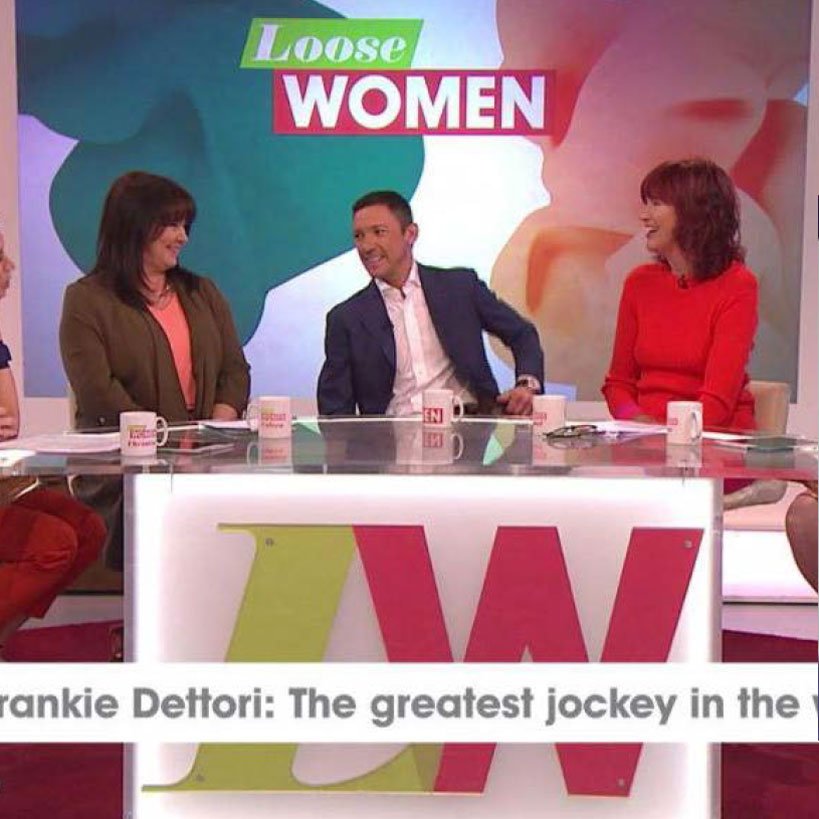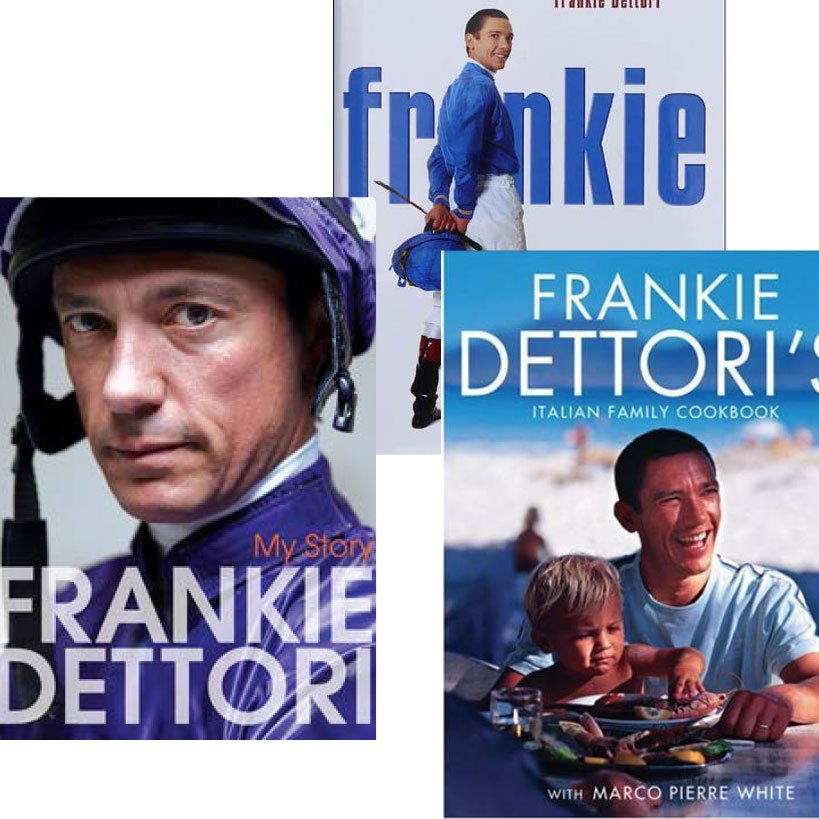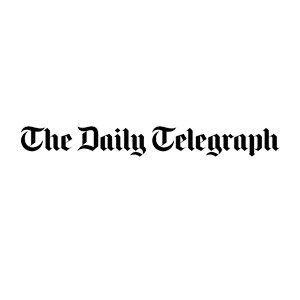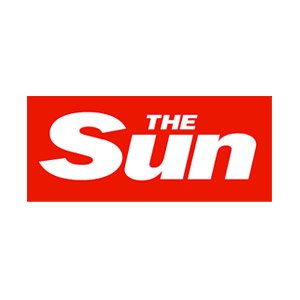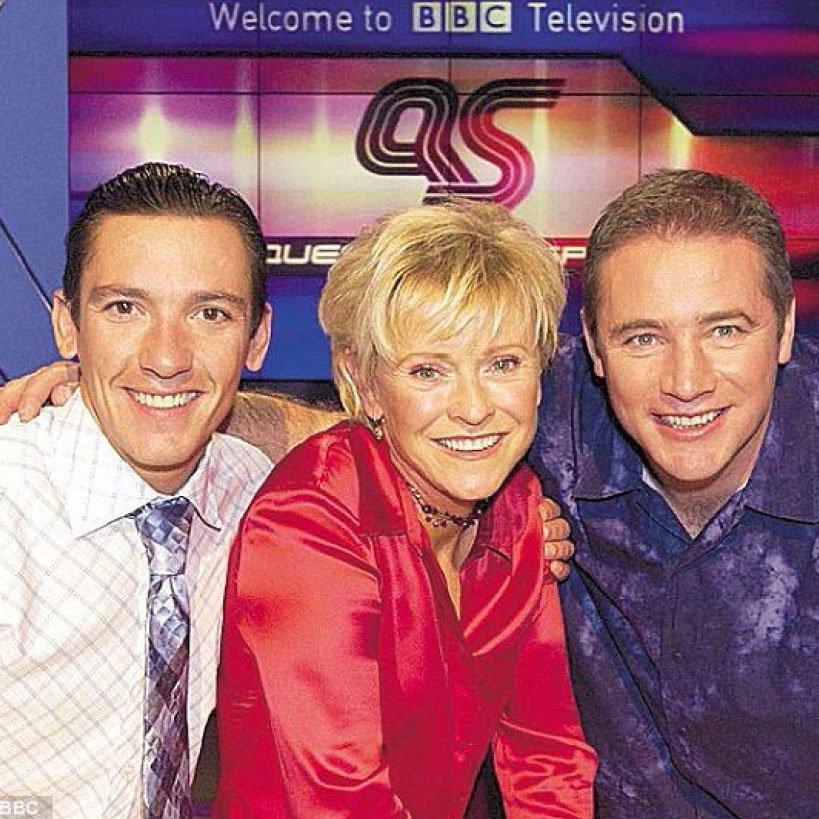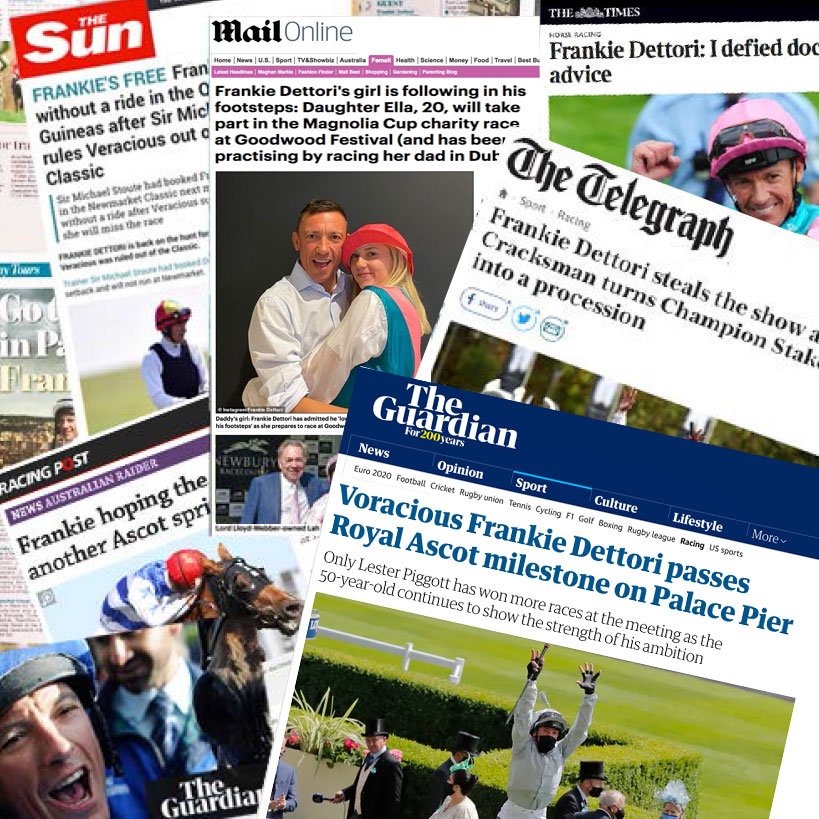 Frankie Detorri has made numerous appearances on radio and in the written media. TV appearances include:
I'm a Celebrity… Get me Out of Here! 2023
Team Captain on the BBC's 'A Question of Sport'
T.F.I Friday – Frankie was the most requested guest
Hosted Top of the Pops
This is Your Life
Parkinson Show on the BBC
Des O'Connor Tonight ITV Show
Grandstand
Sportsnight
Clive Anderson TV Show
Frankie is often covered in magazines and newspapers including:
The Times
Sunday Mirror
Sunday Sun
The Sun
The Telegraph
The Mail on Sunday
"Frankie is not just a jockey; he's an entertainer, a superstar, and a true icon of horse racing."
Ed Chamberlin